We protect bees, the ones you love.
Natural solutions away from chemicals.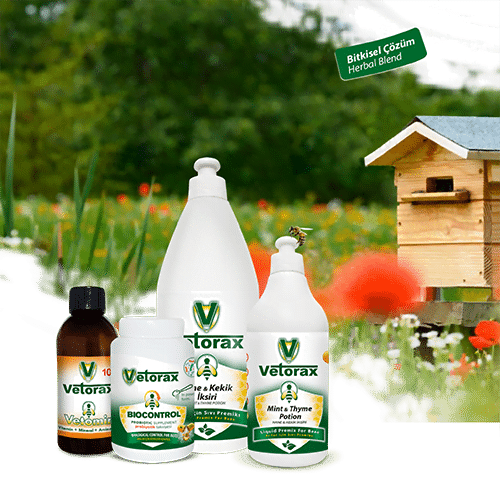 As a result of our R&D studies,
in Vetorax Apiaries using
Vetorax Biocontrol

probiotic bacteria,
no pathogenic agents have been observed in more than

400 colonies

for a

period of 1 year.
Bees are stronger with Vetorax Vetomin
More offspring in bees and a larger brood area with Vetomin.
We have always been in favor of what is natural since the establishment of the company until today. We will continue to produce natural products both for beekeepers and for consumers.
It provides support in establishing healthy bee colonies due to its aromatic essential components. It assists in the healthy overwintering of honey bees. It provides support against sudden population declines in the colony. It helps in combating wingless bee emergence observed in brood areas.
Due to its content of vitamins, minerals, and amino acid compounds, it strengthens the immune system of honey bees and provides the necessary food support, especially for brood development. Vetomin is produced as a concentrated product, with approximately 10 times the amount of components found in pollen, calculated based on average pollen content.
Our products are certified for dietary supplement safety and compliance in the United States by the FDA.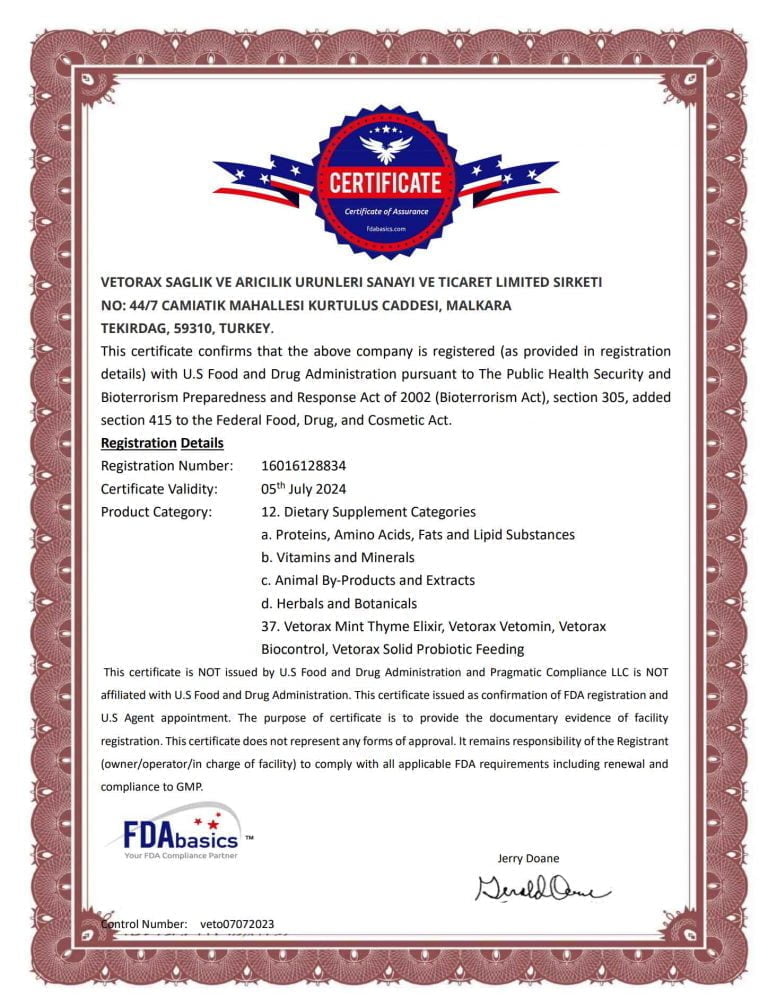 Serkan G. (Translate From Turkish)
@serkangldn
I'm using all of the products, tired of skipping generations and not giving up on my son 🙂 The bees took five steps ahead, I struggled to catch up at one point 😂 Novices, use them carefully, prepare yourselves.
Cihan S. (Translate From Turkish)
@username
Definitely beneficial, I applied and witnessed.
While searching for a natural solution, I came across Vetorax and witnessing how my bees came to life was truly incredible. I wholeheartedly recommend Vetorax products!
The packaging was very fast. There is no disease, no varroa, nothing left in my bees. Thank you Vetorax.
The packaging was very fast. There is no disease, no varroa, nothing left in my bees. Thank you Vetorax.
Akin (Translate From Turkish)
@akin
I have used all three products, benefited greatly, and continue to use them. Well done!
Yunus A.(Translate From Turkish)
@yunus.a
I've been using it since the beginning of the year, the brood boosting is excellent, I struggled to keep up with the bees. Cheers, Vetomin!
You can follow us on our social media accounts to be informed about new products and new developments.